Yup, I'm a skipper.
It's nothing new as my close friends already know that skipping classes is part of me. It's not that I hate attending classes, but sometimes my laziness gets to best out of me. Thus that does explain why ain't I scoring 4 flat at the first place.
Apparently for this semester, my skipping has been minimal, as I had the urge to study a lil' bit more since it's my last semester before I graduate with a Diploma.
But for the next 3 days in a row, I'm going on a skipping spree. Why? I kinda took a part time job for a warehouse sale at Crown Princess Hotel. 3 days' pay goes to a quarter of a grand. Totally worth it for a student who has yet to have any eligibility to apply for other jobs. I like money, just like Mr. Krabs from Spongebob.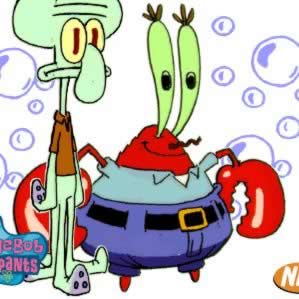 I like money!
I believe most of us students do skip classes once in awhile. It's just the frequency that differs, right? After all, I'm just a normal human being and I'm bound to the laws of society and peer pressure to skip. :P
Skipper
Robb