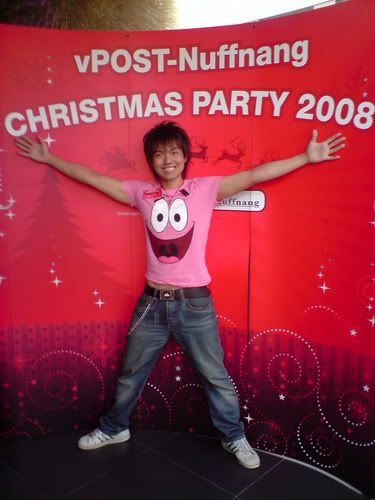 This shirt totally says it.
Well, if you don't know, it's Patrick the starfish from Spongebob Squarepants. And Yee Hou was asking where's my chocolate. =.="
Guess I must have sent the wrong message to some of the more sensitive guys in Singapore as I am not usually the starfish.
Sorry for another short update. Resting on my 'bus-lag'. Lol.
Cheers
Robb