A movie which talks about the life of of early Chinese forefathers in Kinta Valley, which is where I was born at. How can I not be interested? And did I mention that most of the guys in the show are topless? Well, that's piqued enough of my curiosity to watch the first Malaysian Martial Art Movie - Kinta.
Well, the trailer was pretty good to be exact. Watch it below.
I went into the cinema with high expectation after this trailer and of course, eager to see topless bodies however, somethings were exaggerated a little too much.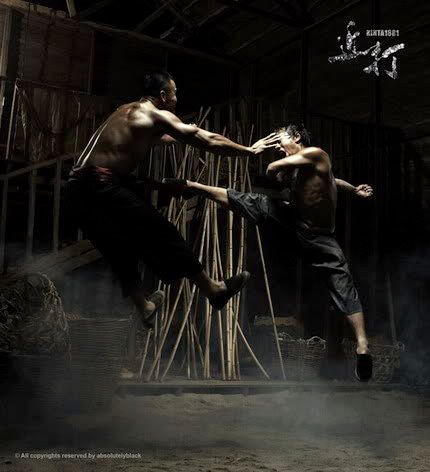 Let's start with the storyline. It wasn't even a story. It's like some random guy by the roadside talking about something which took place and then it got disrupted and left hanging. That's it. The entire story doesn't even stick as whole. The amount of repeated scenes made it worse as people were bored enough to find out that the plot travel so slow (the plot was rather short).
Onto choreography/martial arts, yes, the punches and kicks are real. But I can assure you people do not pay money to cinema to watch kicks and punches which are threw left, right, center without a synchronization. They all looked so scattered as if it's a badly made martial art movie.
To the eye candies. Look at the poster below.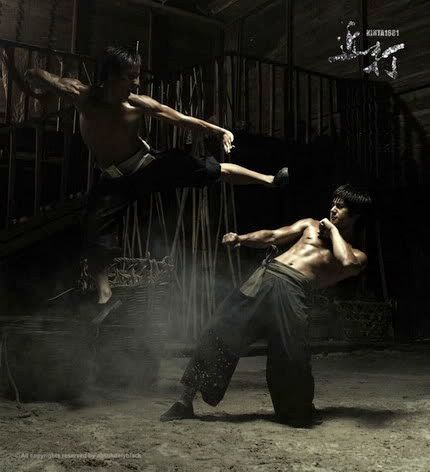 The guy on the right looks cute with a nice body right? Well, he's the best looking in my opinion among all in the movie, and even he is exaggarated as he wasn't as good as this poster. The rest of the casts... just imagine skinny Chinese twinks in action which doesn't exactly worked very well to my delight.
Okay, that's enough bashing for Kinta. The only good thing I can say about this movie is there is at least some harmony value which was shown among the Chinese and Malay back in the early days. I don't know how true is the relationship showed from the movie but at least it's a good effort to prove Malaysia is indeed a multi racial community and we can live with other races well.
On the other hand, if the above mentioned fact is wrong, then screw this shitty movie. At any rate, I highly won't recommend you to watch the movie even if you're into Chinese topless guys, from Kinta Valley or just got nothing to do. If you wish to spend RM10 so badly, you can donate to me cause I'm showing you a better Chinese eye candy today.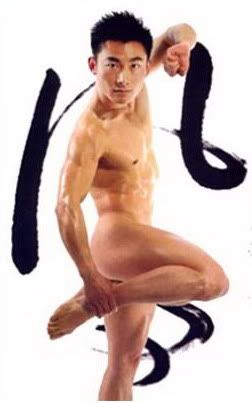 Cheers
Robb