Hi everyone. I'm Robb.
It's 2009 so I thought it's time I update the intro page about myself. For this entire year, my sidebar's link of About Robb will link to this page directly so I'll try my best to write this blog post well.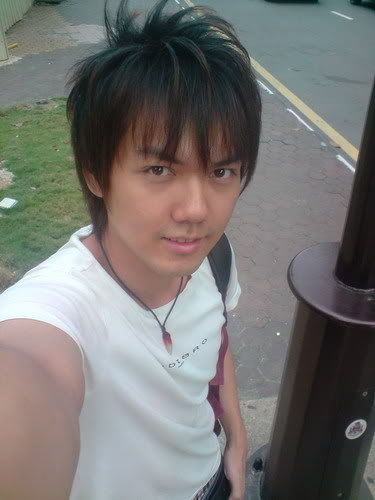 I'm 23 years old this year and I stand at 5 feet 10 inches. I weigh about 70kg at the moment but I'm aiming hard to reduce it to 65 again and tone up my body before my birthday on the 21st of May which I hope, I can give myself a present which is a visible 6 pax on my abs. Wish me luck on this as I'm hitting the gym daily at Fitness First.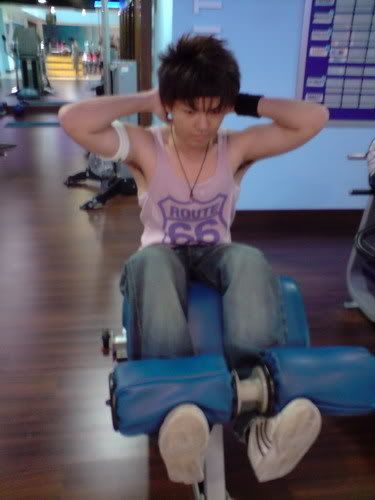 I'm trying my best to stick to daily workout at least on weekdays
I can be very health conscious and at the same time savor all the delicacies in the world. No one can resist good food but there are consequences to eating excessively. Thus, I tend to be a health freak whenever I feel myself going a little heavy. This is because I used to be very fat. I was so fat, when I walk through a door, I'll get stuck between it. Lol.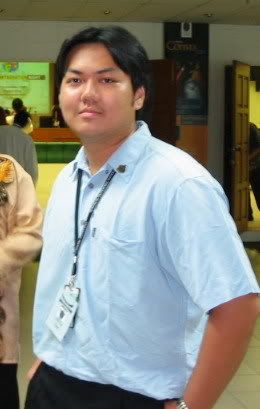 That was me, 5 years ago
Thanks to certain scenario in my life I was able to shed off the fats and turned a new leaf. Ever since then, I'm ever vigilant to watch what I eat.
I'm working for one of the best company in Malaysia, Nuffnang. Yes, the blog advertising company every blogger in Malaysia uses to make some side income from their blogs. Why do I say it's the best company? Well for instance, my colleagues are a bunch of freaks that I'd love to hang out with every single day and I belong there too. Our work culture is very different as all of us are like a family and we poke (not the ass) each other for fun and talk nonsense while we work. Every single day, we try to have lunch together with everyone so we can bond with each other better.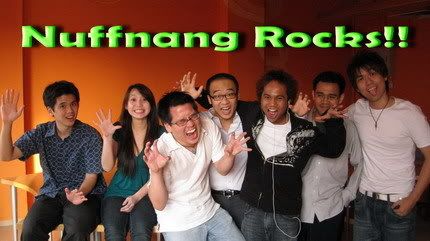 Seriously, my colleague rocks!
My role in the company is challenging. I'm in charge of events, contests occasionally and to deal with blogger relations be it the helpdesk, the general sentiment of the bloggers in Malaysia and etc. Sounds easy? Well, reading it and doing it is 2 different things. But all in all, my passion for my company motivates me ahead to bring out my best to ensure Nuffnang's community is happy and satisfied with us. :)
This was during one of the parties I threw for Maxis Broadband
Okay, enough about my job. More about myself.
I'm gay. Yes. I like guys.
Such as this one
I'm currently in my third year relationship with my dearest, Zach. He's the person I love the most in the entire world. There isn't a single day in my life ever since I was attached to him that I never told him "I Love You" because I believe in expressing what I feel all the time. Our relationship has come a long way and believe me, it ain't easy. Lucky for me, Zach is able to withstand my acts and selfishness, else wise I doubt I'd still be the happiest person on Earth everyday.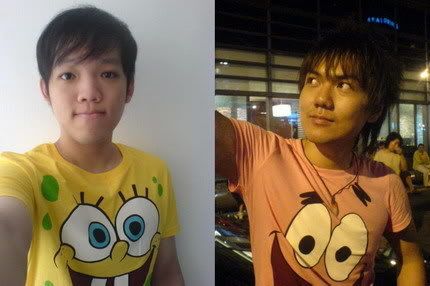 Zach and I, Spongebob and Patrick. :D
And last year, we had a son. His name is called Zuzu and he has been a great addition to our family. We're thinking of getting a daughter soon so we can sell the grandchildren for money. Lol. Should we?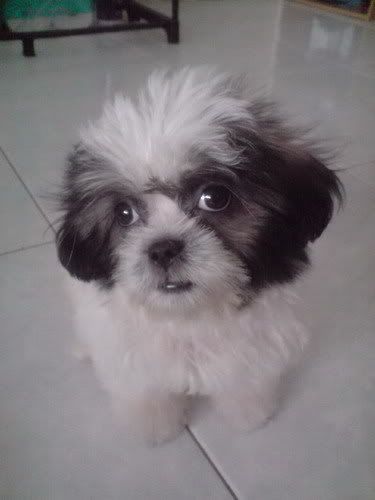 Zuzu when he was 8 weeks old
We stay together in a rented unit of a flat at Setapak with housemates. It's not exactly the best place to live but it's affordable and the public transportation is very convenient too (only to KL but not PJ & Subang). Yam cha anyone? :D
I came from a small humble town called Ipoh. Don't bother looking it up anywhere. You'll probably can't find it anywhere. Lol. I'm kidding. It's famous for it's Beansprout Chicken which some call it Chicken Rice. I actually frown at this because most Ipohans I know doesn't eat Beansprout Chicken with rice, but with keuy teow instead. Thus, when people who aren't from Ipoh keep saying Ipoh is famous for Chicken Rice, I get so sick of correcting them. Sigh!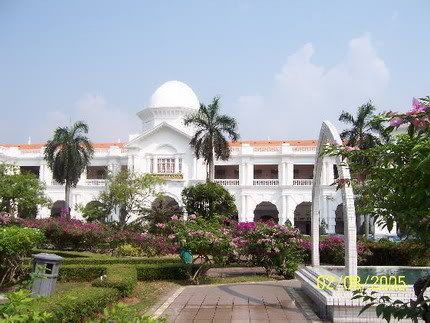 The only notable landmark in Ipoh, I think. Railway station, which is also a pick up point for faggots. Lol
My parents are still staying in Ipoh. I have to admit that I'm not exactly the most filial son as I'm not even consistent of visiting them be it monthly or every 3 months. It's like once in a blue moon that I will go back to Ipoh. At the moment I'm typing this, I think it has been 3 months since I went back. I feel bad actually. But the problem is, as much as I miss my parents, once I arrive in Ipoh and see them, the longings for them have been answered and hence, a void rises instead.
The void is - I had nothing to do back in Ipoh. The computers are outdated and very slow. I can't work much nor chat efficiently (blogging is even more difficult). I practically have no friends left in Ipoh since I wasn't exactly the most sociable kid back when I was in school since I was a fat kid. Thus, most of the time I dislike going back because I will be bored right after I manage to see my parents. Yes, I know it's a lousy reason, but as I've said, I'm not the best son in the world either. But this year, I plan to change and try to go home more often than before. Mum and dad, please forgive me?
I have a love-hate relationship with my sisters, especially my elder one. We will never be on the same side of an opinion most of the time and she used to force her view onto me which I never really like before. As time passes by, she doesn't do that anymore but due to bitter past, I'm still skeptical of her. Lol. Sorry sis!
My younger sister is a sweet girl. She celebrated the 2009 New Year with me and she showed me that she's very independent and very capable of taking care of herself. I'm really proud of her. Sis, you go girl! :D
I'm a sucker in making purchases. I tend to spend more than what it's necessary to buy things that I might not necessary need in my life such as spending RM125 for a Topman T-Shirt in Singapore while I can get it here in Malaysia for RM100 or paying RM25 for a pair of shades at Petaling Street just to know the next stall sells it for RM15. Please, if you see me buying unnecessary and unwise purchases, save me!!!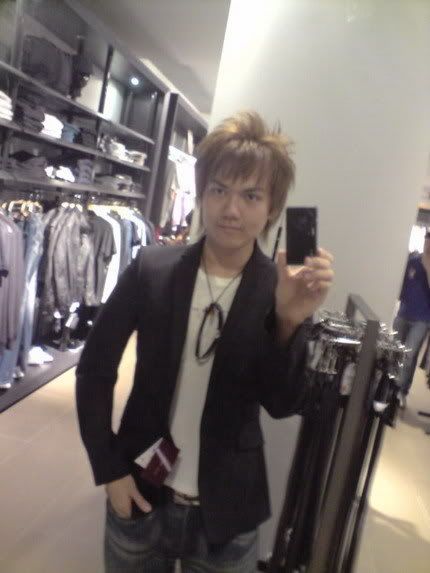 I'm a fucking lousy shopper
For entertainment, I like spending my time at Pavilion, KL as I find it spacious and filled with faggots for my eyes to feast on. I enjoy movies and thus occasionally Zach and I will go for movie dates be it just the two of us or with friends. I also like to play strategy games be it in computers or even card games. Yes, I'm a nerd cause I also play Magic The Gathering. Lol. Guess I'm going to be a virgin forever. *refer video below*
Well, I guess this sums up about me. If you'd like to know me, I welcome you to try as I'm pretty snobbish especially to other gays if you don't exactly have a fancy face. So if you think you're not a pretty sight, it'll be best if you choose not to contact me as I may ignore you or reply with sarcasm. For others, I'd welcome you to be my friends, but I apologize in advance as I tend to be busy at times and I may not be an ideal friend to chat with in the Internet unless it's work related. But nevertheless, we might still click along. You wanna know me better? You can send an email to me by referring to my sidebar. :)
I hope reading this post enlightened you more about me.
P.S. I'm a camwhore.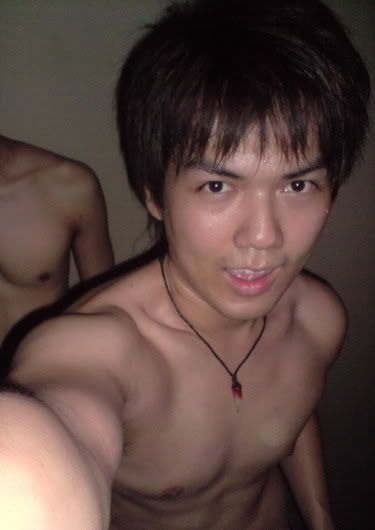 Cheers
Robb