I can't help but to wonder at times, have I strayed from my original style of blogging?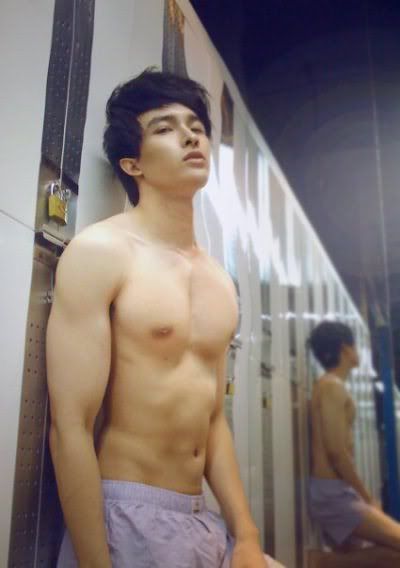 The answer is no doubt yes. Originally I write witty, daring and true encounters of my life. These days, what I share in my blog is merely a fraction of my life which I doubt is as interesting as the full piece.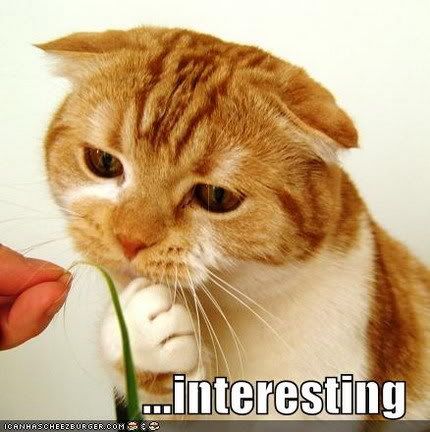 After reading
Willy's blog
for 2 days I envied him for his courage to be so expressive in his blog (and of course his fairytale life). I'm very sure that most gays encounter things that he penned in his blog but sadly, not all of us are as expressive as he is. And the best part of it, I see myself wanting to share my true lifestyle with my dearest readers.
Sure, I know a lot of straight readers can accept my sexuality. But to be honest, how many of you will be able to accept and acknowledge that I do it up the ass and I suck cock? I can assure you most people just tend to keep their eyes and ears close when it comes to this topic. Well, I don't think that your action is wrong in my opinion. If you ask me, I can accept a fat couple being my friends, but I will keep my eyes and ears shut (actually I might just stab my eyeballs and deafen myself) as well if they're to hump or to share their bedtime stories with me. Lol. At any rate, I promise that I will talk more about gross topics you might or might not want to hear in the future. Lol.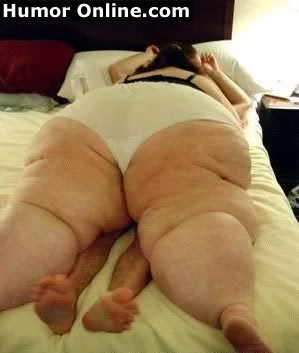 I seriously don't want to hear nor see this
Another thing that I've always want to share with my dear readers, be it straight or gay, men are all the same. Be it the ex-Health Minister, models, gays or even ugly ones. The similarity that I'm talking about is - playful (what a kind word for lusty or
hamsap
towards others despite the fact of already having one loving spouse/partner). Being a typical man myself, I realize that most of us wants to have new encounters with great looking people once in awhile, experience a different angle in life and etc and some of us indulge in this desire (like Chua Soi Lek and many unexposed minister) while some just try to bottle it all up which might or might not be a good thing (think grandfather cases who rape their grandchild).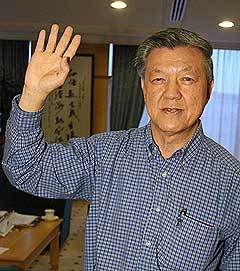 Oh haiz! Iz me the Minister with personal friend~
For those who indulge themselves, they again face another dilemma. Some of them cannot separate what is love and what is lust and felt responsible for their actions and thus breaking hearts of their families and loved ones while some can clearly differentiate what's fun and what's love apart. While the person in action can do so, not all spouses/partners are as accommodating like Mrs Chua and once again, the game of honesty or lies have to be played.
Prior to this, I was worried about society's perception on me taking a stand on this issue as it has always been morally wrong for you to have sex with someone when you already have a lover (if I'm not mistaken, pre-marital sex is also morally wrong? Lol). But seeing that how I always vow to be a man of truth and honesty, I think I should keep my balls firm and say that I'm no different from Chua Soi Lek in a way. Lol.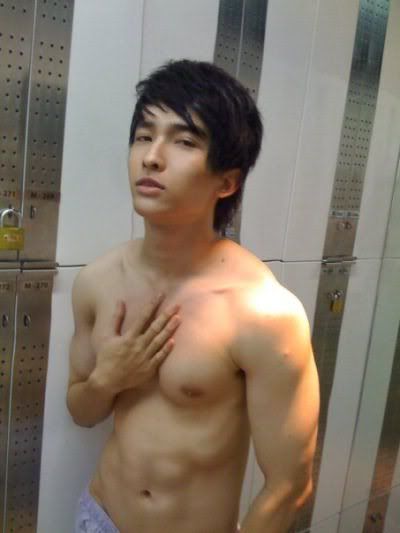 Seriously, how can I say no if the other guy is this standard? Lol
But, I don't cheat. I don't lie. Zach knows what I'm doing all the time because I believe a solid relationship should always be built on the road of honesty. And in a way, he's also like Mrs Chua. If you ask me, the most important thing about a man is taking care of his loved ones. Being a man, curiosity on others tend to come once in awhile. As long as the man knows how to come home, I personally think it's alright for him to do what he wants as long as he is conscious of what he's doing and of course, protected with rubber unlike Mr Chua.

Safe sex is important, okay? :P
Now what I said here might not apply universally as this is merely my own opinion. There are of course, noble men who can stay faithful the whole lives despite the large amount of temptations available. These of course are rare and I applaud them for their nobleness
though I think it's still a matter of time before they cheat
. Lol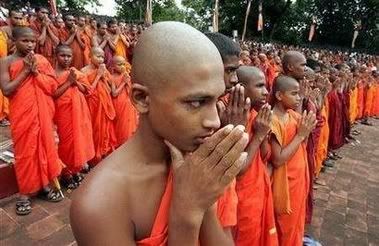 Monks may be able to hold the temptation. But then again, they don't even get laid at the first place.
Screw you if you think I'm morally incorrect or a bad example to others. I never said I am a morally correct figure for others to emulate. From now on, Robb will stand firm on his lifestyle and his rights to blog what he wants without fear.
P.S. Of course, actions always have consequences. I am prepared to shoulder them.
P.P.S. Zach just had a very very
interesting encounter
today. Lol.
Cheers
Robb