I think I didn't do
Zach
justice for a long time. So long have I not write much about how lovely our lives have been together that some of my new readers don't even know who Zach is.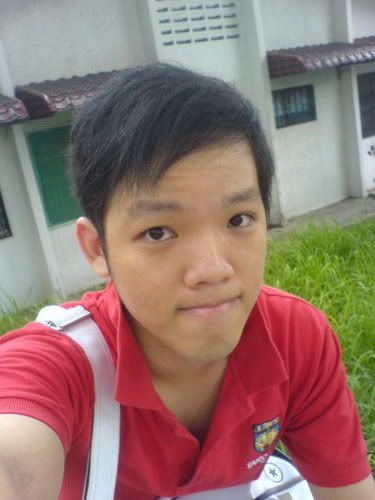 Oh haiz~ I iz Zach
Zach is my boyfriend who I've been with for more than 3 and 1/4 years. We've been living together for quite 2 and half years considering that I was staying in the college hostel before moving in with him (transportation costs were too much to bear as I travel on cab to see him daily, lol). I'll save the details on our early days for the future. :D
At the moment, I'm working a day's job while Zach's supposed to be a student that has a paper for him to resit before he can graduate. That being said, he has ample of time and he graciously spend them by playing online games daily. However, no matter how into the game he is, he'd always message me when I'm working to smooch me like this;
"Dear dear muacks muacks!"
And so will I. :) In fact, there's never a day that we did not say 'I Love You' to each other and we say it because we truly mean it.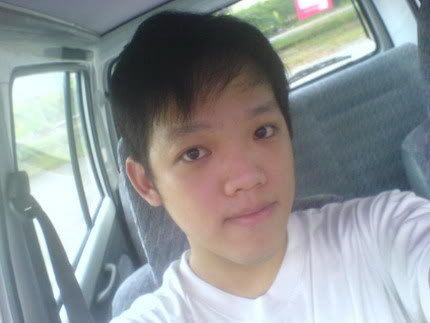 Zach takes care of the household literally. He does the cleaning, cooking and organizing of the house. My clothes, the toilet, the trash, he takes care of them. Yea, I'm like a cibai ego bastard chauvinistic man. Lol. He normally doesn't do it for others, but he does it only for me. :)
The best part of all, he enjoys cooking for me too! He cooks about 3 times a month whenever we restock our cooking materials from malls. He has yet to learn how to buy vegetables and meat from the market (reluctant if you ask me). Hahaha. I love his cookings but of course, knowing me, I always wish for improvement in everything. Hahaha.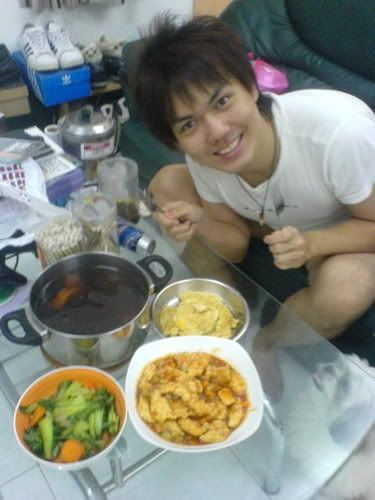 Zach's cooked meal! Nice!
Okay, most of you might have already noticed, this blog post is more to showing off (
sai meng
) type but I can't help containing myself to let you know how much I'm loved by my dearest Zach.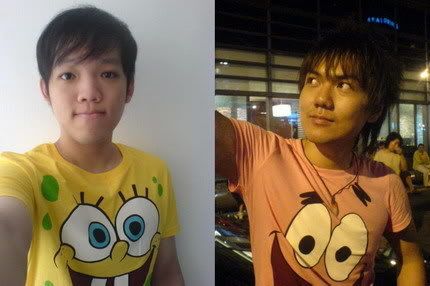 Zachary Wong. I love you.
Cheers
Robb