Just in case you're still in a nutshell, Dragonball Evolution is hitting the big screen very very soon! And thanks to Nuffnang, bloggers can now watch it before its release date!!! Check out the blog post
here
!!
In fact, it's just one month away as it kicks off on the 13th of March 2009!!
Fans of the Dragonball animation are no doubt looking forward for the movie and so are others who have heard of the Dragonball legend but not read about it.
I've practically read and watched all the Dragonball series from Z to GT. That definitely makes me a number one big fan! :P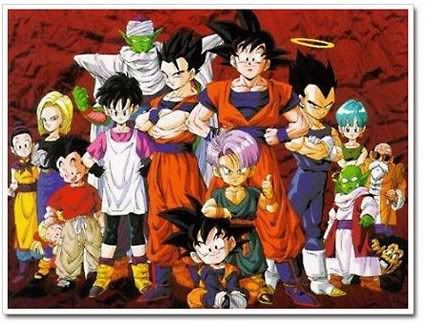 From what I understand, Dragonball Evolution uses a portion of the storyline from the Dragonball series, but the entire plot isn't exactly a copy plot. In fact, there is more to the plot than any fans could have imagine. That being said, I'm told that fans should not expect the movie to actually depict Dragonball series, but more to a story of its own, thus the name of the movie - Dragonball Evolution.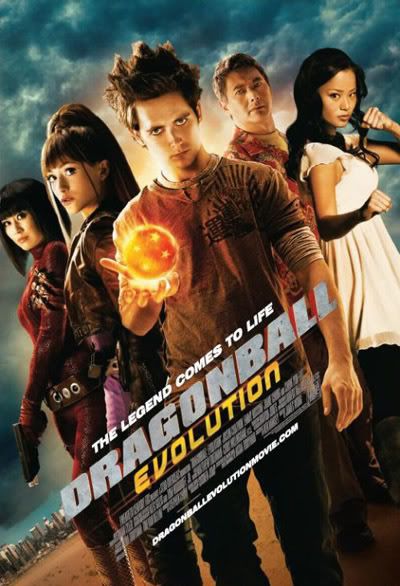 On to another point which has created quite a controversy among hardcore Dragonball fans. The actor playing Goku, Justin Chadwin is a white and not Asian or Japanese. Yes yes, you don't have to tell the obvious. But what's wrong with that? If the actor is expressive enough for the role, then it should be alright, ain't it? I mean, look at Obama. He's black and he's President of US now, right? Any complains there? Lol.
Well, sometimes we can't take change of norm too easily. I understand. But I think everyone deserves to be given a chance before you lay judgment right? ;)
At any rate, I'm definitely hoping to watch this Premiere of Dragonball Evolution and thus, I'm posing a picture of myself doing Kame Hame Ha to qualify. :P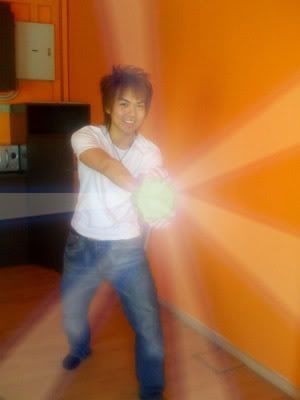 Okay, don't laugh. Actually I didn't even photoshop this myself. I had to ask my colleague to cincai do it for me cause I really suck at photoshopping. :P
Now all I have to do is wait for confirmation to watch the Premiere. You wanna join me for the Premiere screening of Dragonball Evolution? Read Nuffnang's blog to find out more.
In the mean time, here's the official trailer of Dragonball Evolution with the latest theme song by Ayumi Hamasaki!
Kame Hame Ha!
Robb