Let's face the facts that I'm a movie addict. Thus, I tend to watch movie a lot. And by a lot, I mean.. it's like almost every week I'll watch a movie in cinema.
Not long ago, I caught Sex Drive during a press screening.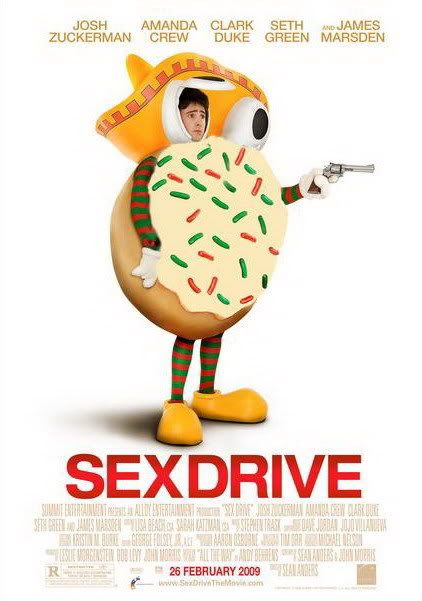 It's a movie aimed at the teenage crowd generally but older virgins may enjoy it too. Lol.
The sypnosis;
Eighteen-year-old Ian Lafferty sets out on a cross country drive with his best friends Lance and Felicia in order to lose his virginity to a red-hot babe he met on the Internet. But the journey, filled with hilarious misadventures and raunchy escapades, turns out to be a life-changing experience when everything he thinks he knows about life is turned upside down.
Randy, raucous and unexpectedly romantic, Sex Drive follows three teenaged friends on the road trip of a lifetime. The film stars Josh Zuckerman (Lions for Lambs), Amanda Crew (The Haunting in Connecticut), Clark Duke ("Geek"), James Marsden (Enchanted) and Seth Green (Austin Powers in Goldmember), with a supporting cast that includes Alice Greczyn (Shrooms), Katrina Bowden ("30 Rock"), Charlie McDermott (The Ten) and Mark L. Young ("Dexter). Sean Anders (Never Been Thawed) directs from a screenplay he co-wrote with John Morris (She's Out of My League), based on the novel All the Way by Andy Behrens.
Yet another movie adapted from a book. Seriously, why are the movies released these days are all from books, eh? *Shrugs*
Okay, so our hero is a virgin. He wants to score Ms Tasty but she's rather far off. Want to know how Ms Tasty looks like? Here.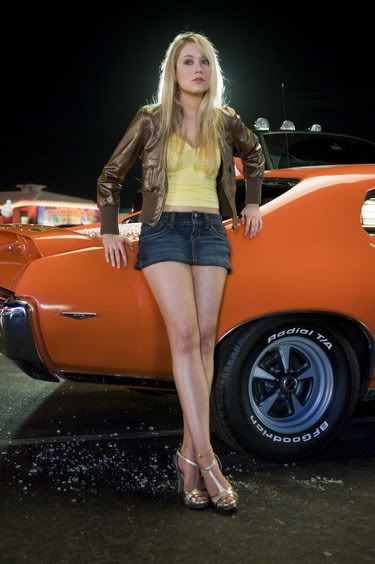 Nice, ain't she? Well, that's the goal for our hero, Ian. He's played by Josh
Zakarman
Zuckerman who did a very good job playing a virgin.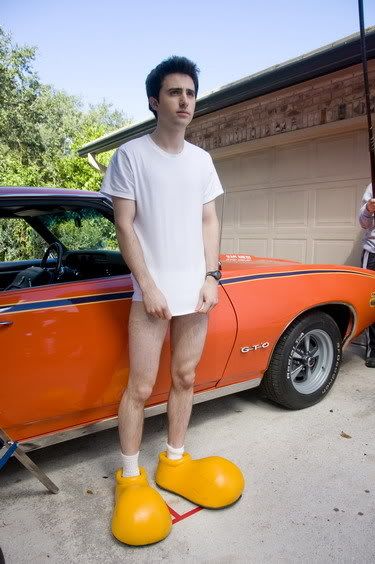 A little bit of American Pie feel in the movie, but guess what? A more geeky, fatter friend of his, happens to score all the chicks. Check out Clark Duke.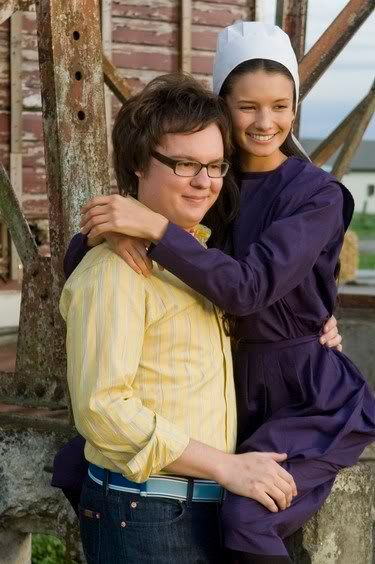 Well, I guess what the movie is trying to portray is, it doesn't necessary mean if you are not gorgeously hot, you can't get laid. The thing that attract other people is your personality. As long as you're fun, confident and expressive in the right way, you'll have your charm but not on everyone though. ;)
Two fun parts of the movie. First, JAMES MARSDEN who played Rex, Ian's brother. He's a very testosterone filled male and he'll smack the hell outta ya if you mess with him. And he vows to ensure that his brother, Ian doesn't turn gay. Lol.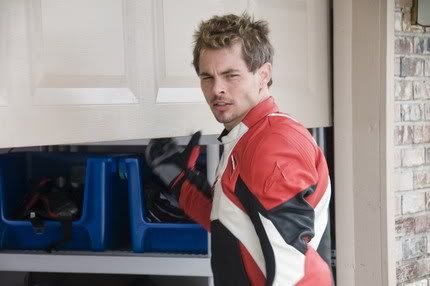 Second, I personally have not heard about Amish. If you haven't heard of it as well, try Googling it up and you'll find some interesting information about Amish culture. :)
This movie has a little touch on the Amish culture which is very very refreshing.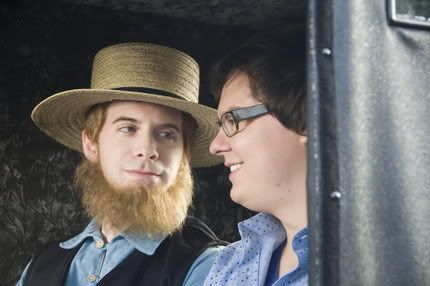 Watch out for the Amish guy. He's very very sarcastic. Damn good sarcasm if you ask me.
All in all, I think it's a very enjoyable movie. If you're looking for something to watch that would tickle your funny bone in an intellectual way rather than dumb humor like Mr Bean, I'll seriously suggest Sex Drive.
Cheers
Robb