Music is what most of us tune in to unless you're a super nerd who just read books books and books all the time. While we have international hits being broadcast in the radio all the time, sadly our local and regional music artists are not getting the love they should from us.
Seriously, there are a lot of talented local artists in Malaysia and in the region. They need to be acknowledged and given opportunities to shine or else wise, no one will ever wants to be a musician anymore in our homeland. Luckily, there are such platforms for our local and regional musicians to shine.
Presenting Sunburst!!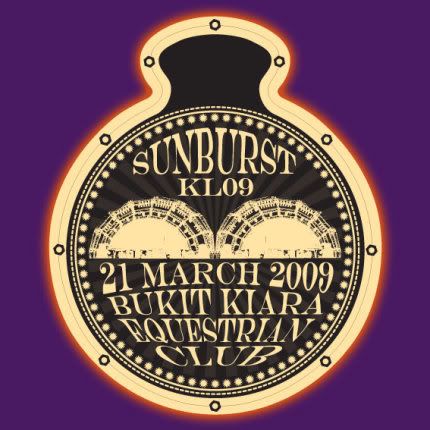 The massive Sunburst KL International Music Festival 2009, will be held on 21 March 2009, Saturday at the Polo Pavillion, Bukit Kiara Equestrian & Country Resort, Kuala Lumpur. That's like 1 week away!!! And.. I want to attend Sunburst KL09!!!!! OMFG
I'm gonna tell you why.
There are 6 massive stages/arena for peeps to enjoy themselves this time.
Sun & Sky Stage (2 different stages)

- international headliners and established local acts.

Livesounds Stage (indoor)

- showcasing best local and regional acts

Tuborg Loud & Clear Stage (indoor)

- showcasing best local and regional acts

Speedzone Interactive Tour

- featuring Formula 1 & Moto GP simulators within a futuristic club feel environment with deejays pumping out tunes as you race along your favorite track

Silent Disco Arena

- making its first appearance at Sunburst where not a single speaker will be in sight as revelers rock out to groovy tunes by A-list deejays via 300 pairs of wireless headphones.
4 musician stages and 2 arenas for fun! I'm talking about F1 racing simulators and Silent Disco!! Remember Nuffnang Silent Halloween last year? Yes! This time they're even providing wireless headphones!! WHOOA!!!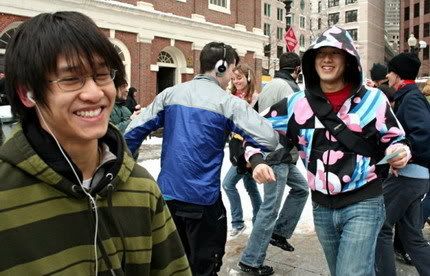 Silent Dance! Silent Dance!!
Want to know who are the musicians who are going to be there?
International:
Korn
, Erykah Badu, N.E.R.D, Naturally 7 and Skye.
Local: Butterfingers, Nidji,
Meet Uncle Hussein
,
Estranged
,
Hujan
, Agrikulture, Estrella, and many more.
If you're a true Malaysian who loves music, you'll be hyped up by this event. So I went ahead and hunt for a ticket and to my surprise..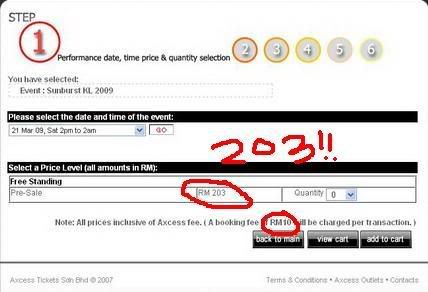 A ticket itself cost RM203 for pre sale!! What's worse, if you book online, there's a RM10 booking fee to it!! WTF!! I'm too broke to show my support for local artists!! I'm so sad when I found out about the price. :(
But a few searches on the Internet brings me alternatives on how to win tickets to Sunburst KL09 instead of forking out 203 bucks.
There are actually a few ways that you to get around instead of paying the full sum of RM203 for a ticket. I'll share with you the best one. Well, I don't want to go into details, but let's see what I've done to have a shot for absolute free tickets to Sunburst plus a Meet & Greet pass to the artists!!!
I've got balls and I don't mind showing them. Lol. I mean my guts, not literally my balls, okay?
Okay, if you're clueless on the video, I'll share with you what the video is for. It's because
MeTV is giving tickets to Sunburst KL09
. And if you want them to give it to you, you'll have to show them why you deserve it!! Now, how does it work?
Simple.
Record your best "I want to be at Sunburst KL09" video or picture
Send your video or picture via MMS to 26388
Yeap, as simple as that. If you wish to watch, rate or download Sunburst videos on MeTV, you can do the following;

Log on to

http://wap.channelx.com.my

from your mobile
Go to

Fun Stuff

and select

MeTV

Click on

Sunburst

category
Watch, rate or download any of the listed videos/pictures
This will show you what others have done and what you need to do in order to secure those free tickets!

Well, I've done my part of shouting on the street. I'll lay low in the mean time checking out my competitors and if I feel threatened, I'll start running across all the malls in KL city to continue shouting to get my tickets. Lol.

P.S. I'm not a barbarian, okay? It's just that I do stuff that you can't imagine sometimes. :)

Cheers
Robb