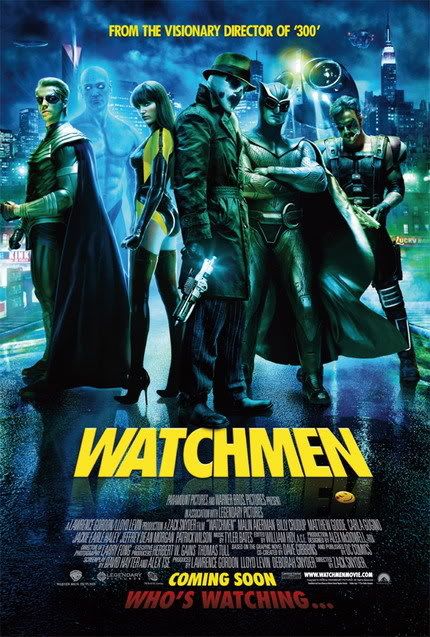 Watchmen is supposed to be a very well known graphic novel in the states by DC Comics. However, the name of Watchmen in Malaysia is pretty unheard of prior to this. But as far as information goes, it's set to be awesome and amazing. At least, that's what I've heard.
Being involved in the media industry gives you privileges. This includes watching movies before they're even released to the public, and for free. Lol. But today's post ain't going to be a review of the movie yet because I'm actually sharing with you some of the gigs that movie distributors will go to in order to add more value to your movie experience.
For Nuffnangers who joined our Premiere Screening of Punisher probably have an idea what a gig is as people would dress up in costumes related to the movie and present a short dialog before the movie starts. While most people might think it's ridiculous, bloggers tend to love these as it's obviously time to take pictures and blog about it, ain't it?
There were people dressed up as the heroes in Watchmen at GSC Midvalley during the Press Screening but seeing that I've no knowledge of any of them, I can't help but to just stare at them and of course, take pictures of them.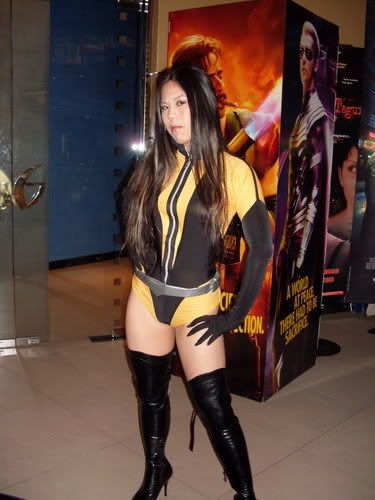 She was in tights and I think I saw the trailer some female lead was dressed like this so I guess she's trying to imitate her. But she needs to lose some weights before putting on tights, or at least go for some toning.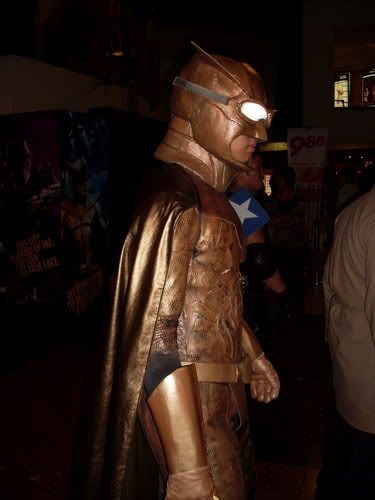 At first when I saw the trailer of Watchmen, I thought that Batman and Robin (DC Comics as well) is going to be in this movie cause in a dim light, the costume for this superhero looks quite dark and looks like a bat too. But when I see the costume worn by this guy, I think I was wrong. This looks way too off for a Batman.
The first thing that got into my mind when I saw this guy is.. a flasher!! You know, those perverts who wear nothing inside the brown coat and they walk right in front of you and shows you his genitals? Lol. And they made a superhero out of a flasher. Lol. I'm kidding. Just kidding.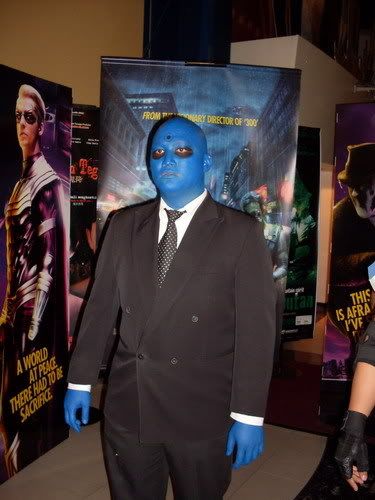 Man, I thought of X-Men's Beast when I saw him. Lol. But he ain't got any hair so I had no idea what he's supposed to be. And there's like a bull's eye on his forehead. Lol. Really didn't know what I could make out of him.
So being a blogger, I can't help but to just walk to them and ask to take a picture with them.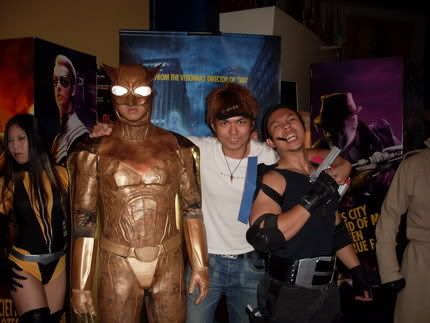 The guy on my left looks cool huh? I think he's the most appealing among the others not due to the costume, but more realistically built as a superhero. The rest are like.. super thin, fat, flabby. Lol.
While one side of the cinema was filled with superheroes in costume, the other side was filled with Protesters asking them to get out of the place.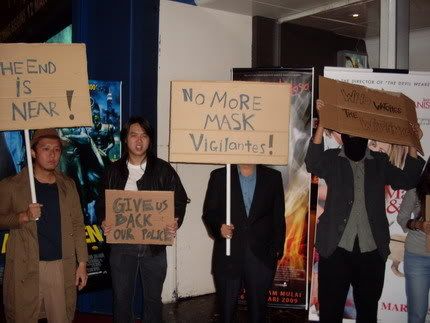 Man, I liked seeing them protesting. They were shouting asking the other freaks to get out of the place and stuff. I mean, I've practically not taken part in any protest before, thus I decided to join them and shout along!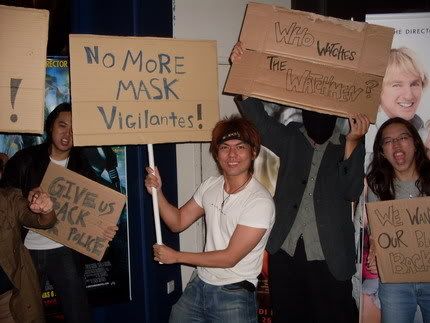 Man, was it nice for me to shout at people after so long of a period of peace in my life. Lol.
The movie itself is pretty good if you ask me, but I'll review it tomorrow, yea? Watch the trailer cause it'll pique more of your curiosity about the movie.
P.S. I've watched the movie, and I know all the names of the heroes. Don't bother correcting me or telling me. I'm just posting this up before I do a proper review.
Cheers
Robb