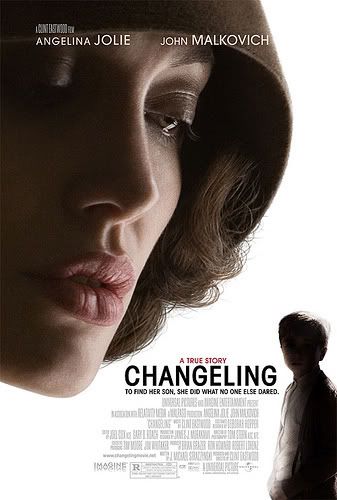 In case you haven't heard, Angelina Jolie was nominated for Best Actress award for Oscars for her role in this movie. That in mind, I had high hopes for the movie before I watch it.
And I'm very happy to say, I'm not disappointed. Angelina Jolie plays Christine Collins, who returns home one day to discover her nine-year-old son, Walter (Griffith), is missing. Reverend Gustav Briegleb (Malkovich) publicizes Christine's plight and rails against the Los Angeles Police Department for its incompetence, corruption and the extrajudicial punishment meted out by its "Gun Squad", led by Police Chief James E. Davis (Feore). Several months later, Christine is told her son has been found alive. A public reunion is organized by police, who believe the positive publicity will negate recent criticism of the department. Although "Walter" (Conti) claims to be Christine's son, she says he is not. Captain J. J. Jones (Donovan), the head of the LAPD's Juvenile Division, insists the boy is Walter and pressures Christine into taking him home "on a trial basis".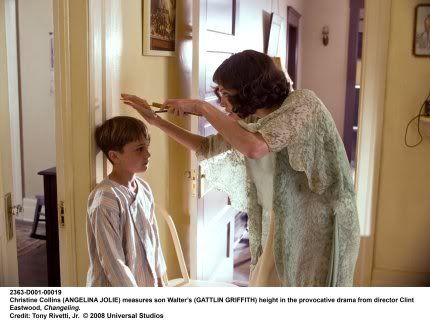 The ongoing story is remarkable as you'll be brought into the realm of how evil and autocratic a certain force can be if left unchecked.
Despite the fact that the movie is pretty length at 141 minutes, but it's definitely eventful and Angelina Jolie's acting is indeed that damn good. It's a movie which is heavy on story plot and little on actions.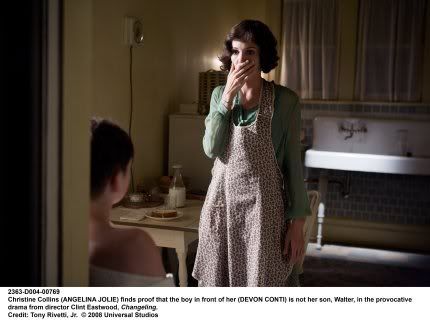 It's wonderful for people who wish to enjoy plots and acting skills but would not be advisable if you're into cheap thrills of adrenaline rush as there are no rapid gunfires and fast cars involved.
All in all, I'll say that this movie is pretty heavy but awesome in the same time. Definitely a good watch if you're into period thriller. A 8/10 from me. :)
Cheers
Robb